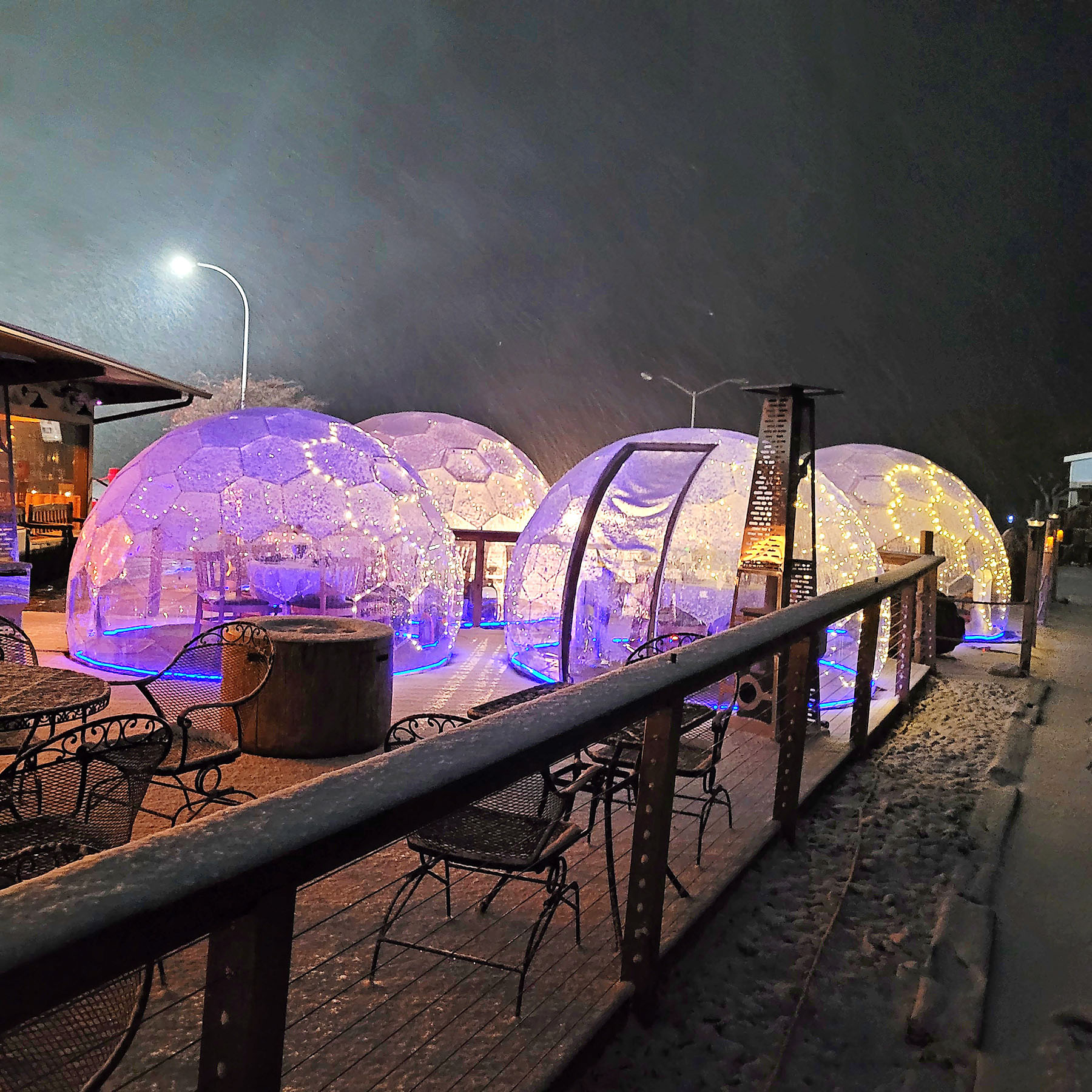 Outdoor Heated Igloo Dining
Our igloos are imported from Europe and are specially designed to be frameless. We have created an experience where you are a matter of feet from the waterfront and can enjoy your dining as if you were in a high end dining room in the city center. With your own small fireplace, and a dedicated Dyson air purifier and heater to keep your environment healthy and cozy. With remote controls for the lighting and your own personal bluetooth speaker, you can set the tone and mood for your personal special occasion.
Come and enjoy the breath taking views of Lake Huron during the daytime, or admire the stars and moon at night time. It's a fun experience for all ages and groups.
With four igloos, that can host from 4 to 6 people each, we can handle a multitude of outings for your needs. With specially appointed add-ons to elevate your dining experience such as: white table linen service, smoked sea salt and black peppercorn grinders, custom crafted steak knives and more. Your experience will be one to remember with your special friends, family or loved ones.
Available from November thru April, make a weekend out of it by booking at a local Bed and Breakfast or Hotel in town and enjoy a unique Hallmark town experience.