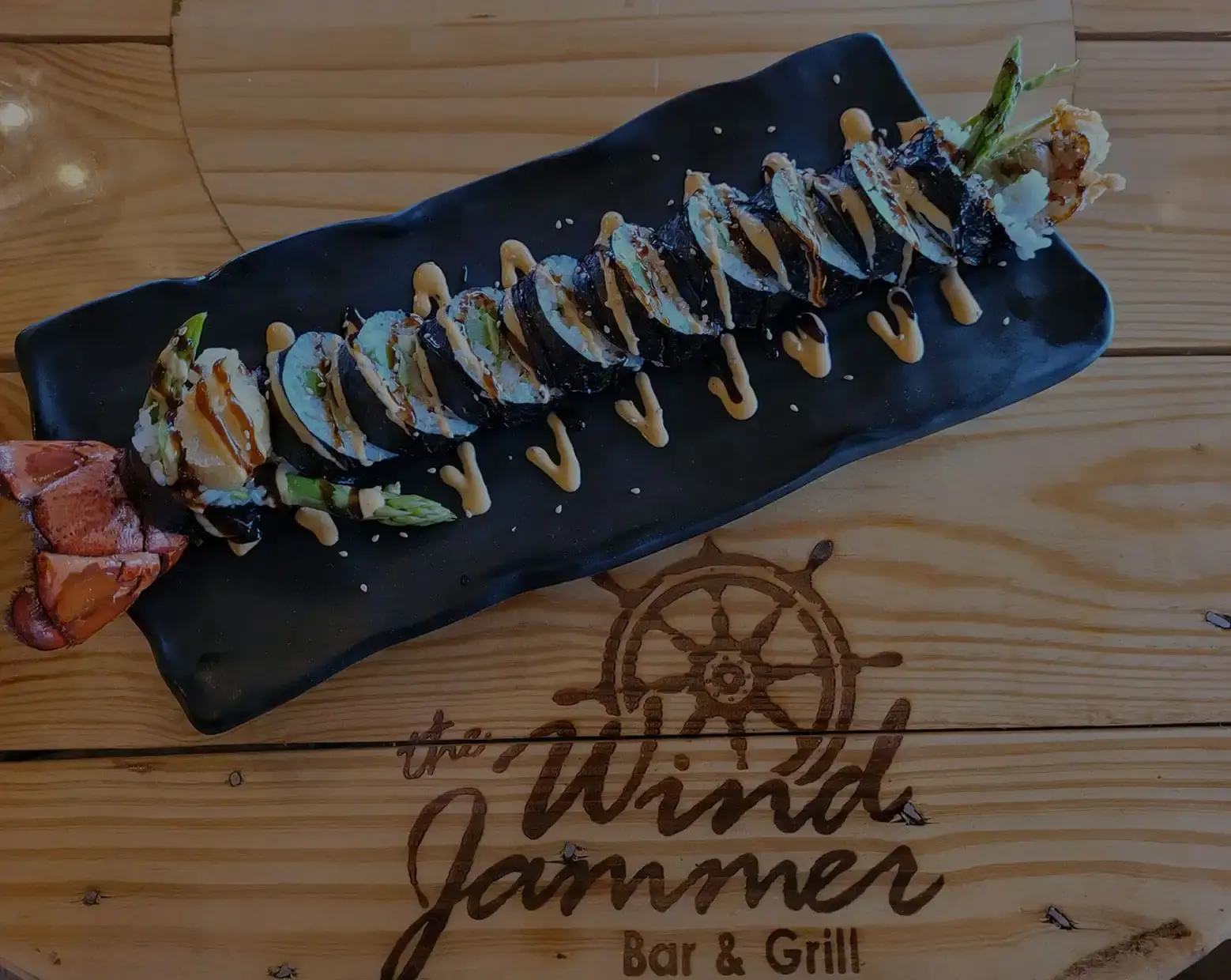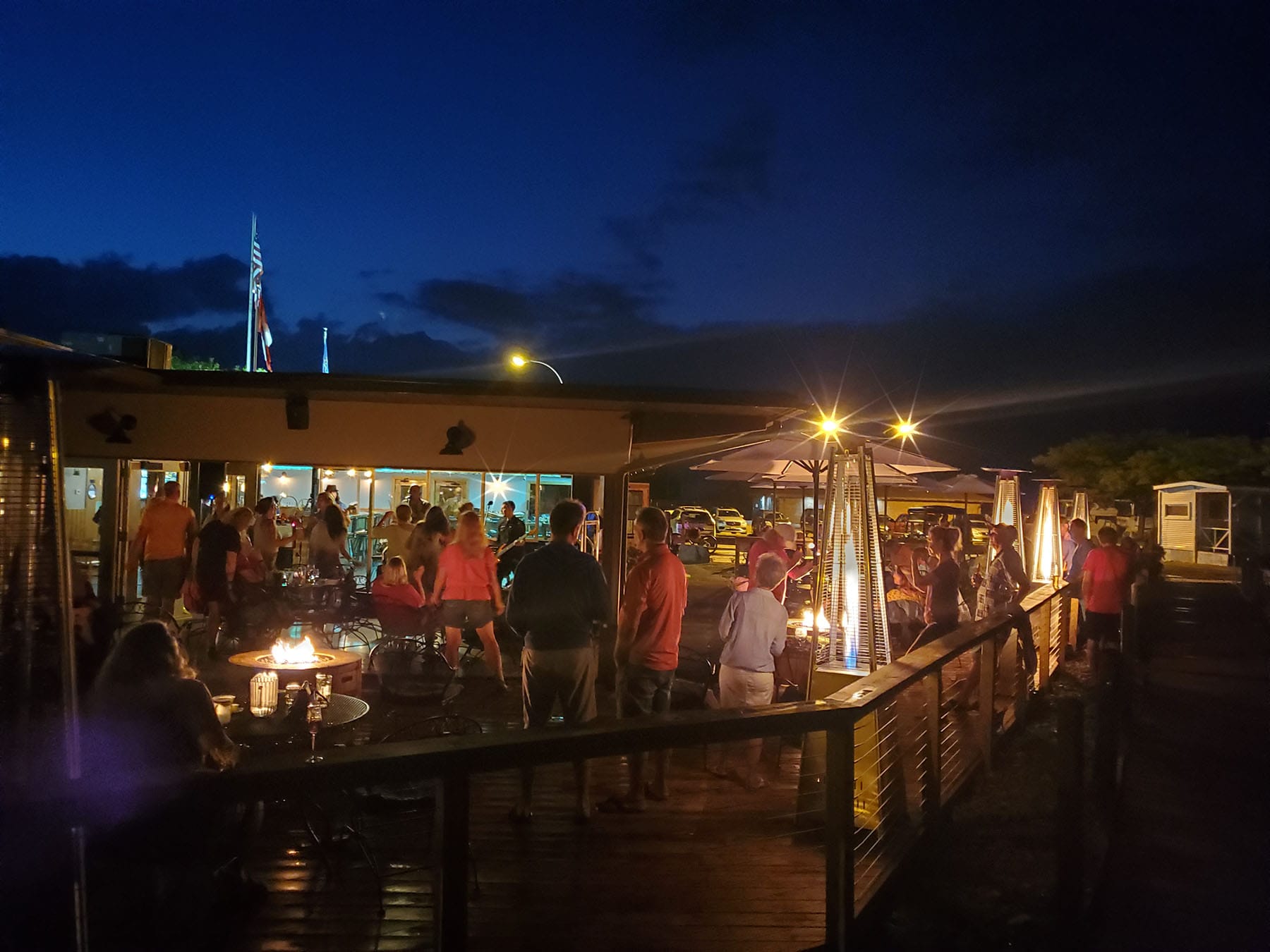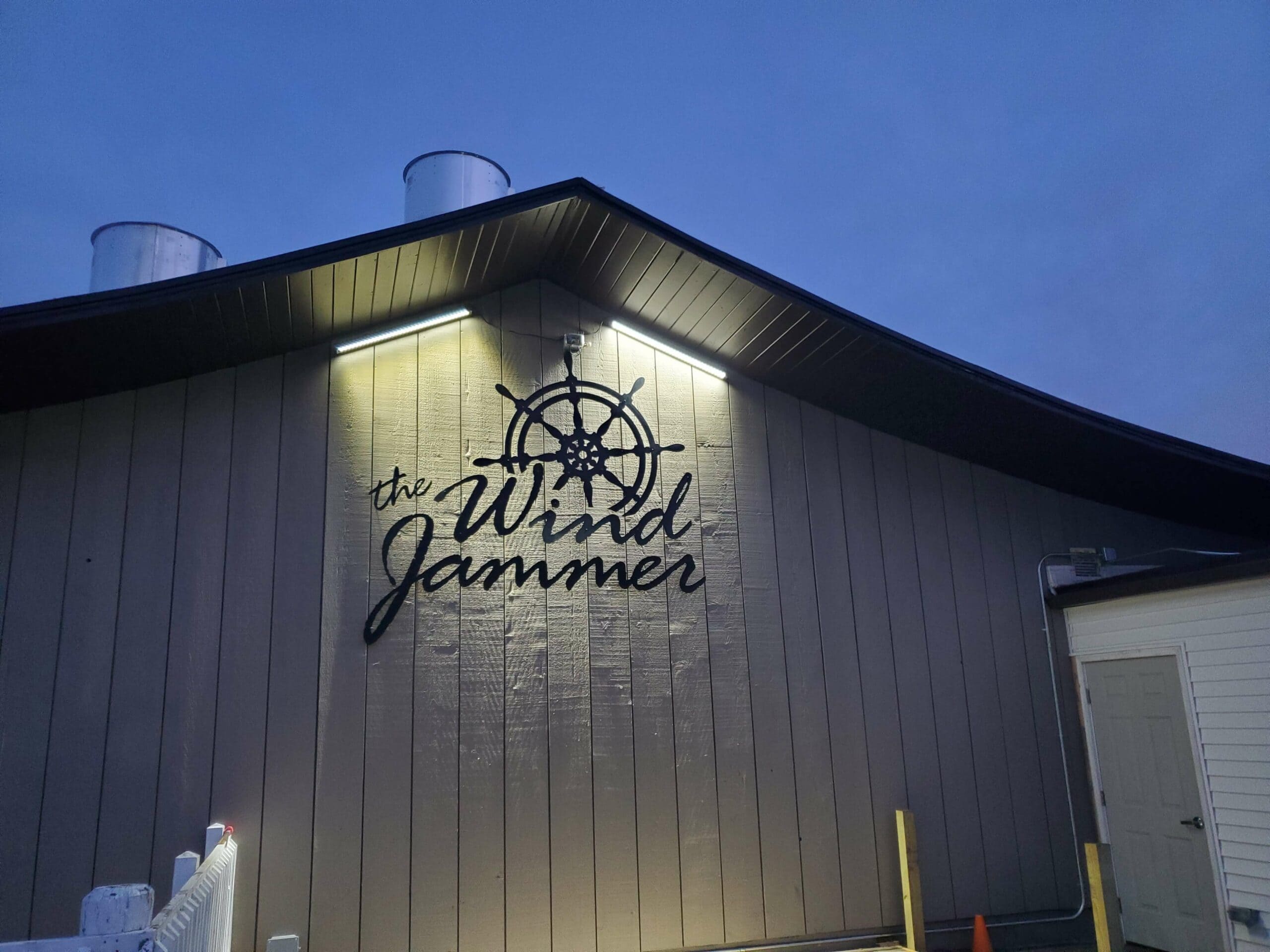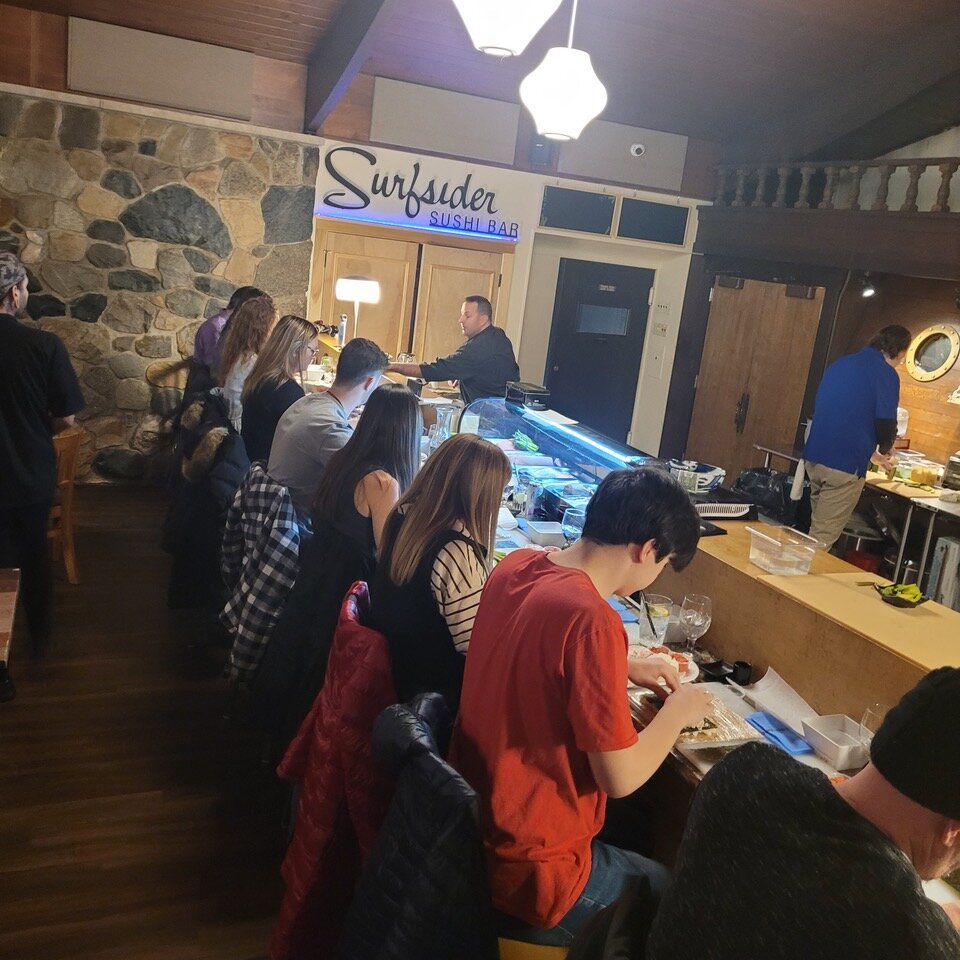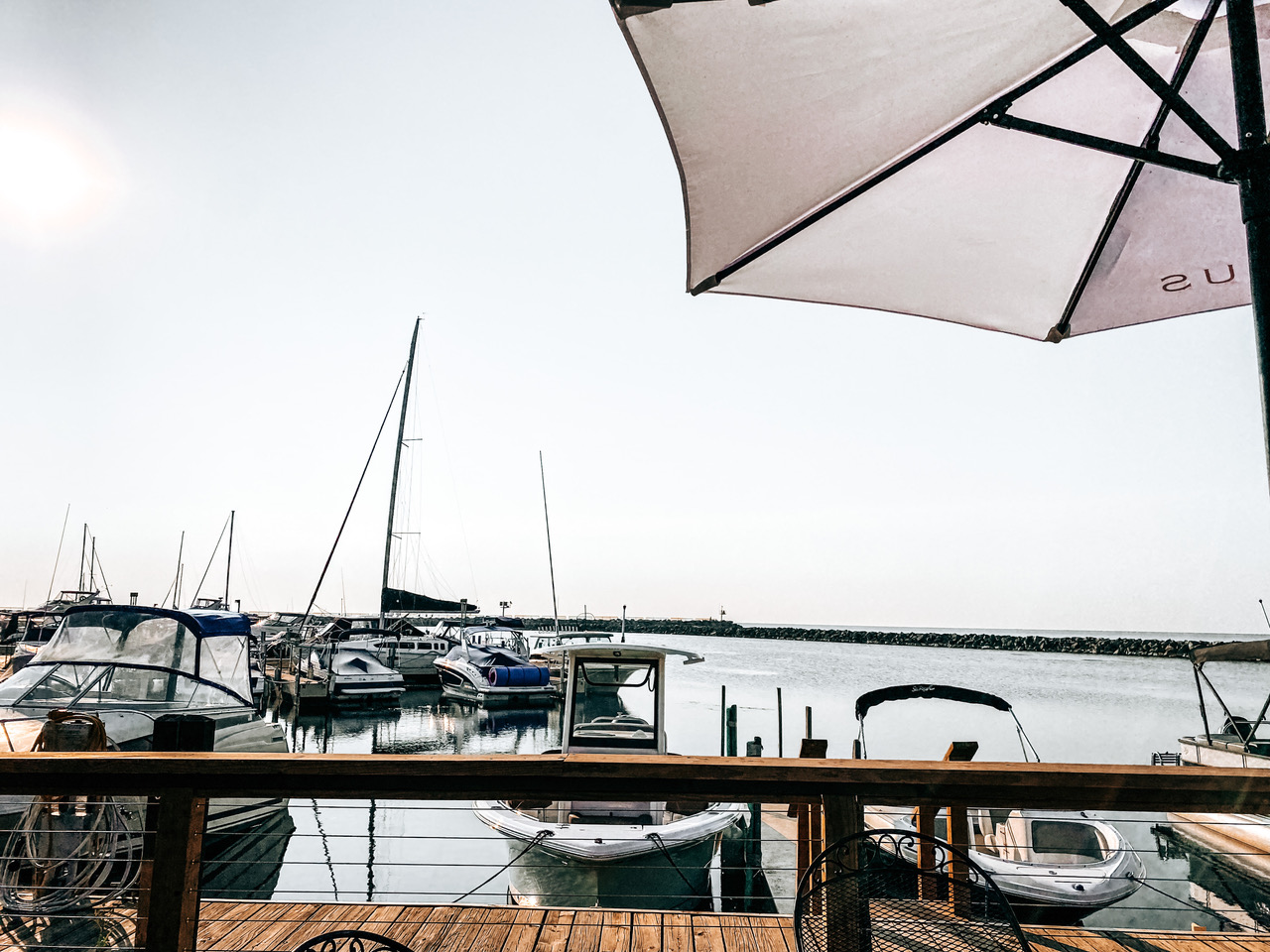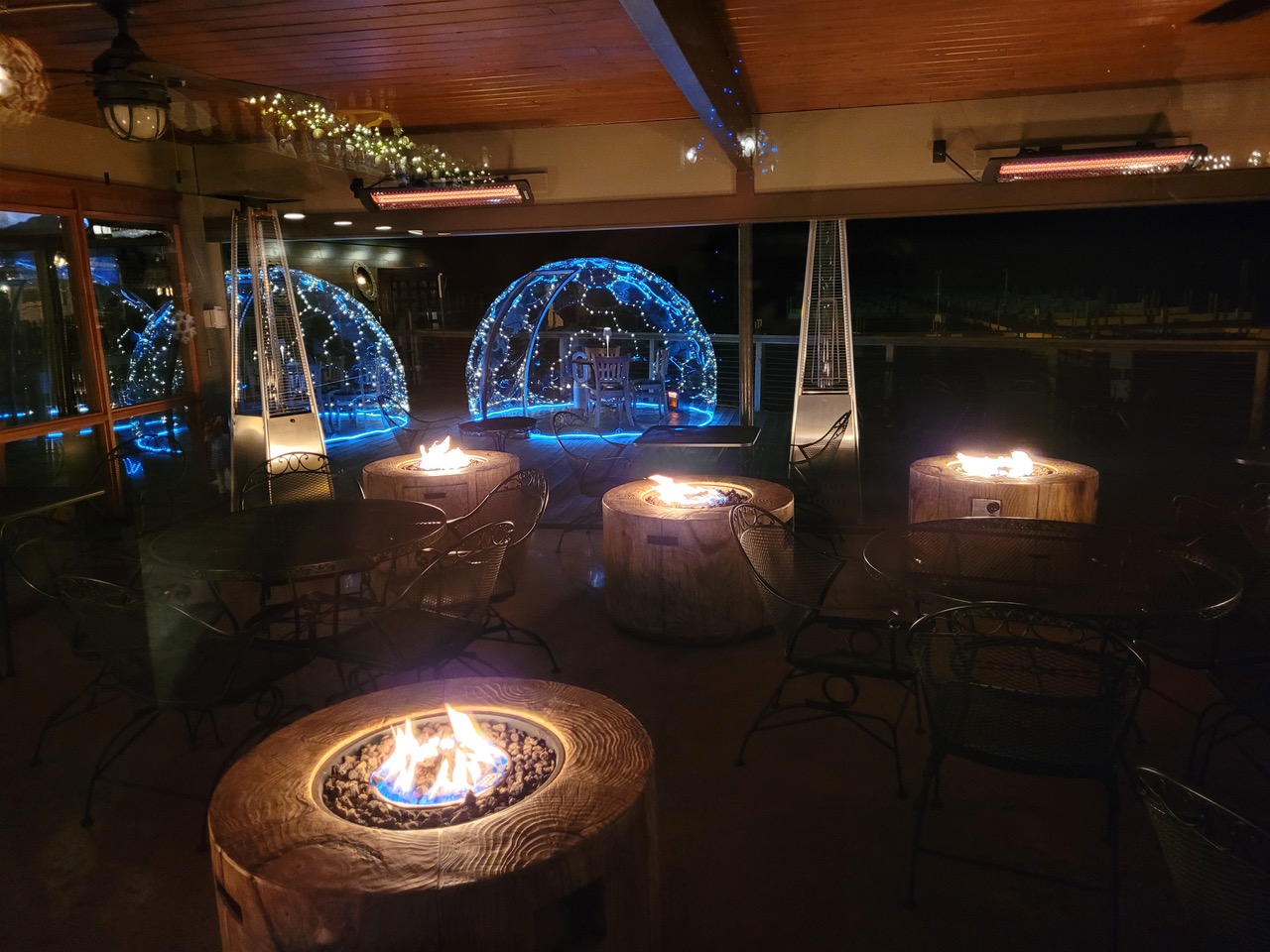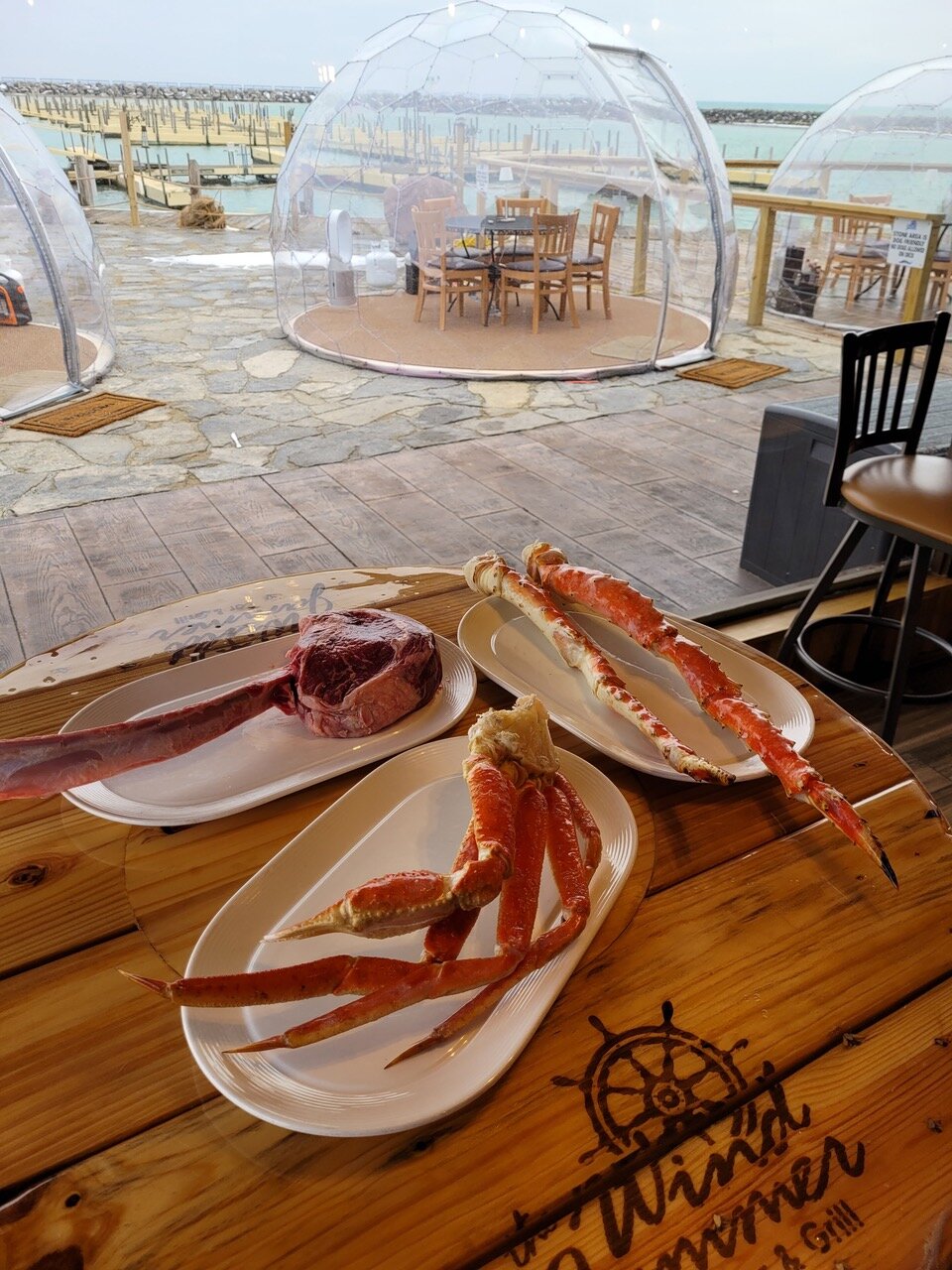 Upscale American cuisine
WITH BREATHTAKING VIEWS OF LAKE HURON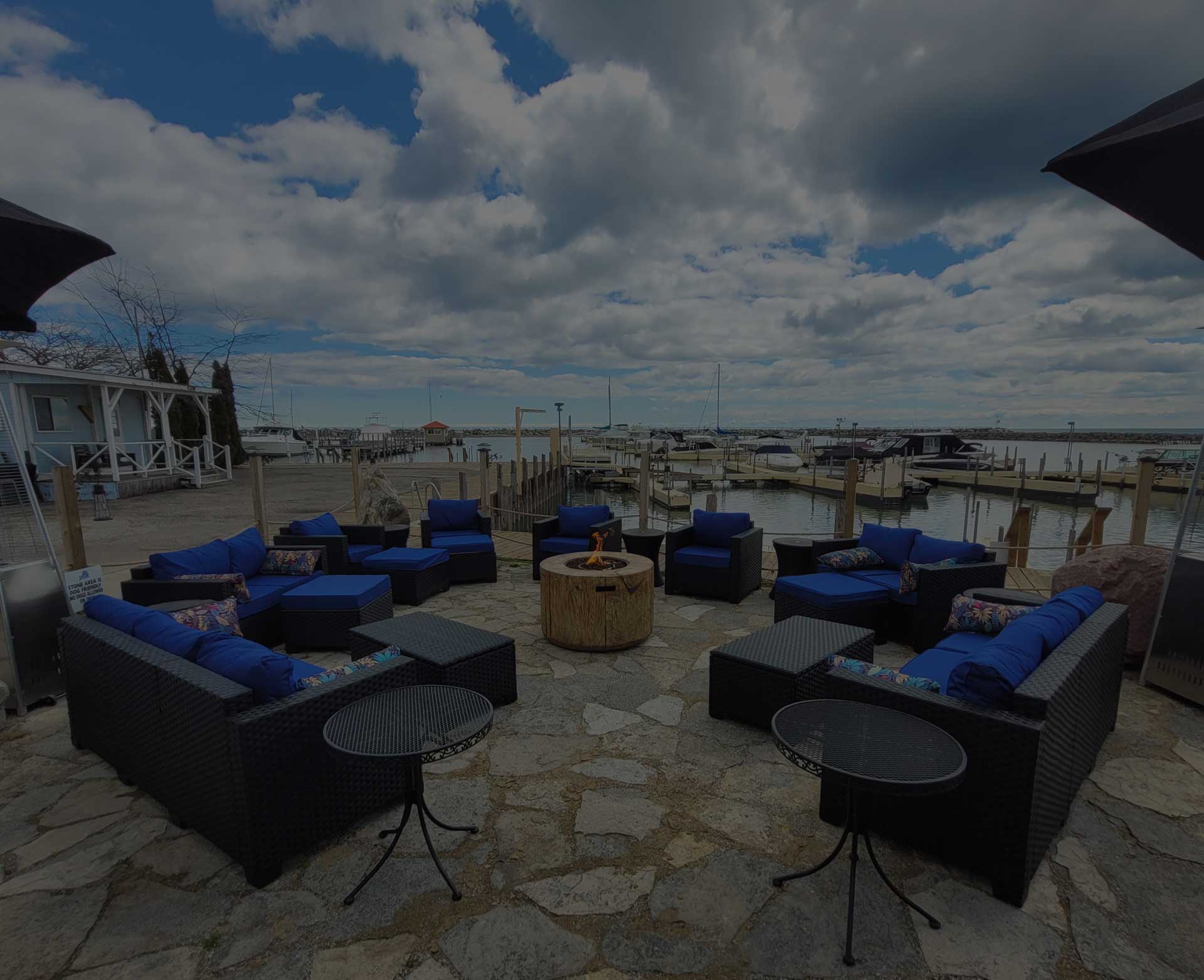 Elevated Dining
For over 50 years, The Windjammer has been providing an elevated dining experience to Southeast Michigan.

With new ownership since 2021, this local favorite is breathing new life with an updated menu, live entertainment and special events..
Outdoor Heated Igloo Dining
Our heated frameless igloos provide unparalleled views of Lake Huron, paired with white table linen service for an experience worthy of any special occasion or a memorable day outing.
Sushi Classes
Available on the last Tuesday of select months throughout the year. Learn how to make Sushi rice, and make at least 4 Maki rolls. Enjoy a couple onsite and bring a couple home. Great for ages 5 and up. Adults will also get to sample some Sake.
Wine & Dine Events
Our Wine and Dine events feature a high-end multi-course seated dinner. Our head chef goes all out to create unique food options that are not part of our usual menu. We have a wine expert that will explain the history and characteristics of the skillfully chosen wine paired with each course. Limited to a maximum of 25 people, this is a super fun event that always sells out.
Omakase Dining
Directly translated, Omakase means 'Chef's Choice'. Come and experience a one on one Sushi show and tasting with our accomplished Executive Sushi Chef. Available in 12 course or 16 course versions by reservation only. If you have a passion for Sushi, don't miss out.
Spirit Tastings
At select times of the year, the Windjammer will offer a Bourbon, Scotch or Tequila tasting event. Enjoy some unique flavors, paired up always with some Sushi and Charcuterie to compliment the smells and flavors you will experience.
Dine and Stay Packages
The Windjammer has special dine and stay packages arranged with well appointed local lodgings. Make the most of your next special day, and arrange for an extended weekend in Lexington Michigan with beautiful dining on the waterfront and the charm of a true Main Street small town with great shops and sights.
Live Entertainment
Live Entertainment is built into the foundations of the Windjammer. From its very origins as the Surfsider in the early 1960's where the likes of Frank Sinatra Jr. sang here. The Windjammer has live entertainment every Friday and Saturday evenings year round. During the summer months, we expand the hours of live entertainment for your enjoyment. Keep an eye on our Facebook page for the schedule. Come out and enjoy the vibes on the waterfront.